火牙伏特加 Fire Fang Vodka
伏特加的口感火辣如烈焰般的刺激,烈如猛虎。它是战斗民族俄罗斯的传统究竟饮料,勇如苍狼。还能快速灵活的与各种水果酒搭配调制成预调酒,灵如捷豹。设计师用虎、狼、豹分别来表示伏尔加的三个特性:猛烈、勇敢和灵活。
手影是中国传统的儿童游戏,只需要一盏灯光,就可以通过手势的变化,创造出各种动物的形象。设计师将手影巧妙设计到"FIRE FANG"伏特加的瓶子上,瓶子正面的手势变化和瓶子背面的三个动物图形相关联,形成了包装视觉上的趣味性。
手影游戏有趣而且浪漫,是很多购买者童年的美好游记忆,手影的创意应用能够更好拉近购买者与产品之间的情感距离,而且快速产生对品牌美好的初次印象。
Vodka taste like a burning flame, is a symbol of brave, but also flexible deployment into a variety of cocktails.
Designers use tiger, Wolf, leopard to represent the characteristics of the volga: fierce, brave, and flexible.
Hand shadow is the Chinese traditional children's game, only need a lamp, can through the change of the gestures, to create the image of various animals.

Designers will hand shadow cleverly designed to "FIRE FANG" vodka bottle, bottle positive gesture to change out of three animals and the bottle on the back of the animal associated graphics,
formed the packaging visual interest.Hand shadow play interesting and romantic, a childhood memories of a lot of buyers, the hand shadow of creative design can let consumers better remember
"FIRE FANG" this brand of vodka, and have good packaging.
左和右创意团队:周景宽Creativity & Design
奖项:2018 A' design award 意大利A'设计奖,2018 Marking Award 标志大赏•标志创新奖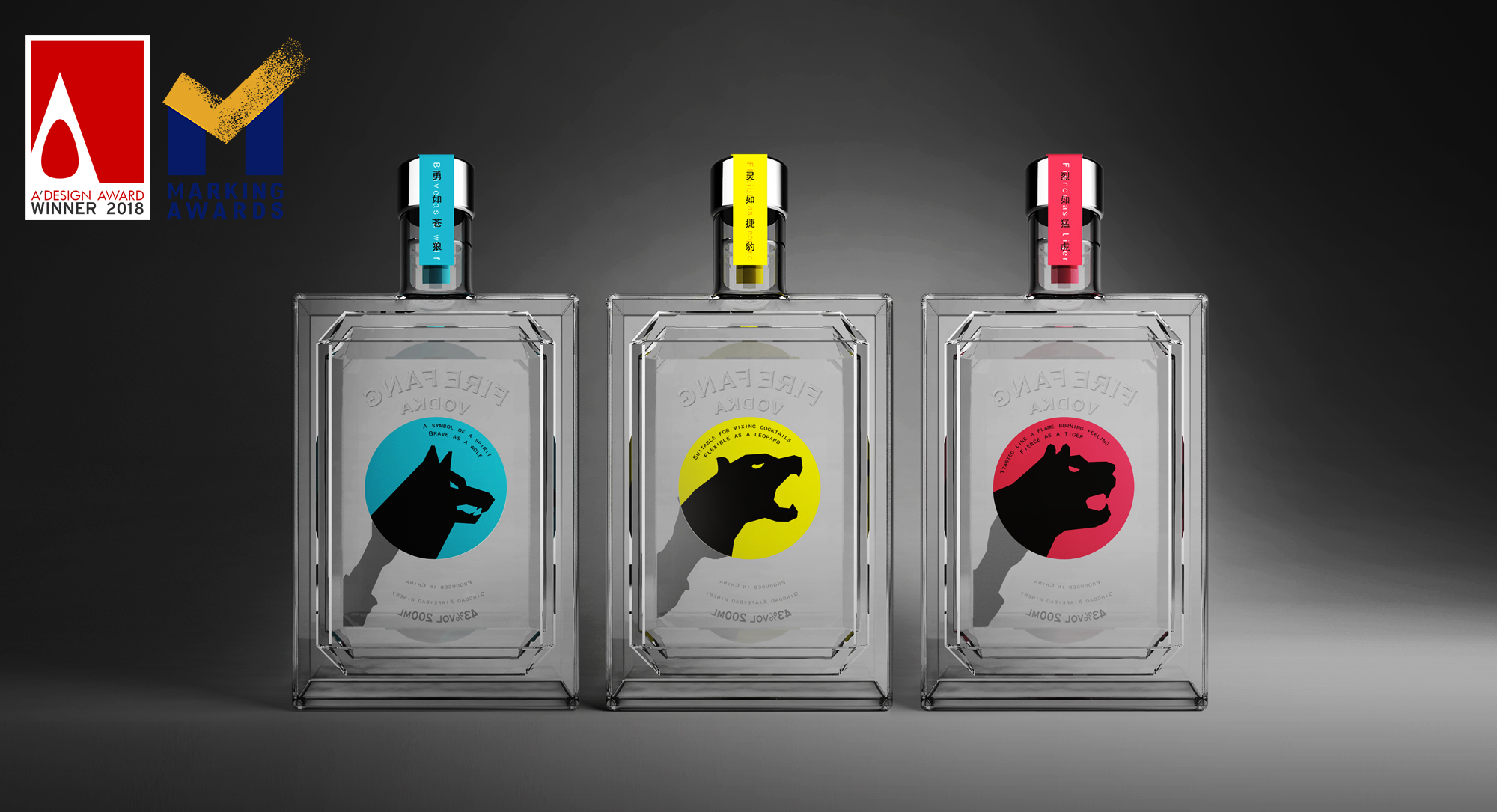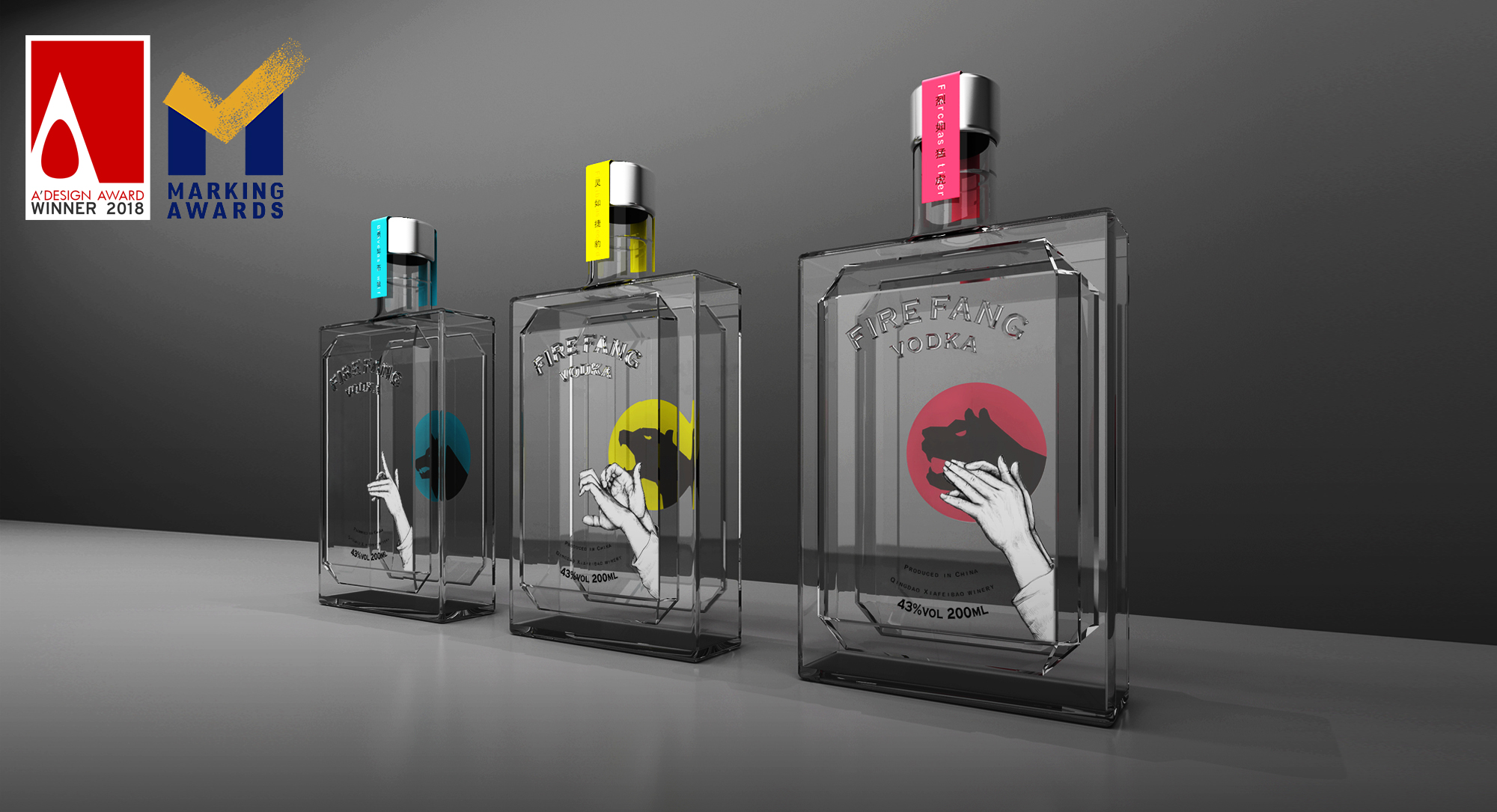 时间:2019-05-31 20:17:20 点击:3027